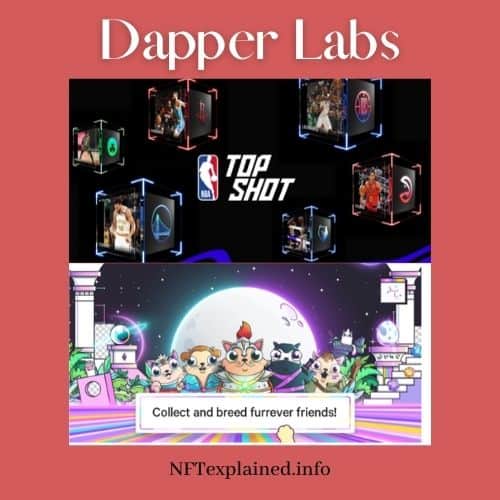 Dapper labs is a successful, privately held company that operates on the blockchain and was founded in February of 2018 by Roham Gharegozlou. Famously, the company has created (arguably) the most popular NFT markets like CryptoKitties (blockchain game related to cats) and NBA top shots (collectable trading cards of highlights from the NBA season).
Dapper Labs was founded in Vancouver, British Columbia, Canada and is the most widely known company related to NFTs. If you want to become an NFT expert we have created an in depth article which you can read here! The company has raised $357 million in private funding, most of which came from Coatue Management, run by Phillippe Laffont, an MIT graduate. The investment management firm is currently active in both the private and public markets; the firm currently has $25 billion in assets which are currently under management. 
Dapper Labs is also backed by several other major investors; the company has been funded by numerous famous, well known people. NBA players such as Aaron Gordon, Andre Iguodala, and JaVale McGee are investors. Additionally, the retired NBA superstar Michael Jordan is an investor as well as Kevin Durant. Well known rap artist, Nasir Jones, more commonly known as Nas is also an investor in the company. The artist has built a portfolio of successful tech investments focusing on FinTech and the blockchain; his investments include companies such as Robinhood, Coinbase, and now Dapper Labs.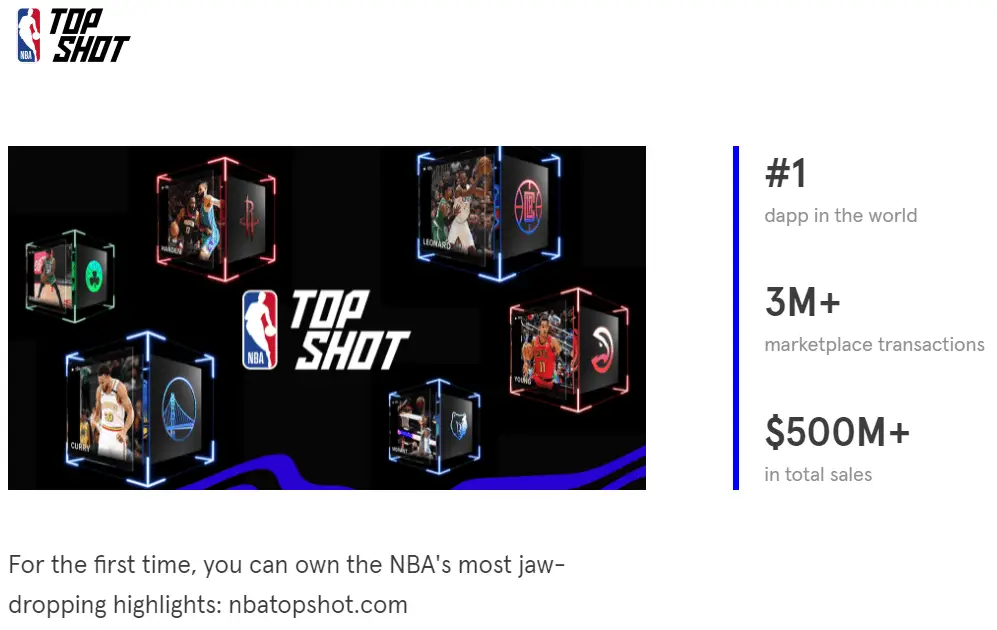 What Is Tibles?
Tibles comes from the word collectables and was created by Erich Wood, the CEO of Tibles. Tibles is an NFT marketplace that will have a focus on 'Geek Culture' and is being launched on the Dapper Labs flow blockchain; platform optimized for decentralized games.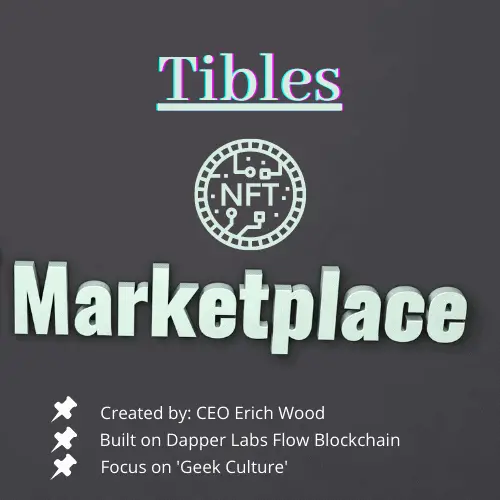 Erich Wood is experienced within the blockchain space, having helped create Quidd. Quidd is an app that can be downloaded in the Google Play store as well as the Apple IOS store and was created by Michael Bramlage, a University of Michigan alumni. The app is similar to OpenSea; if you want to learn more about OpenSea, we have created an in-depth explanation and guide to using the platform. The app allows entertainers to turn their intellectual property into NFTs and also serves as an eBay-like marketplace where buyers and sellers can interact.  
Erich Wood, the CEO of Tibles left Quidd in 2018 to focus on collectables and creating NFTs. One aspect that makes Tibles differentiated from other marketplaces like OpenSea is the different apps that the company plans to create; each app will pertain to a specific audiance. 
The Tibles team realized there was a large disconnect as supporters of Game of Thrones were looking to purchase NFTs related to that specific space however found NFTs relating to other industries. This is an interesting aspect as the company plans to make different apps related to different brands like StarWars and Mickey Mouse. It is unclear as to how Tibles will secure the intellectual property rights to this content.
Aside from the focus on 'Geek Culture' (like comic books and quirky items); Tibles will also include pop culture and entertainment brands. Tibles plans to eventually branch out to the sports industries however, the CEO noted that licensing fees tend to be much higher.
Recently, Tibles announced they raised $1.14 million in a seed round (early stage startup funding that allows the business to get its feet on the floor) led by Dapper Labs. Investors like CoinFund, Warburg Serres Investments, and Multicoin Capital also invested in the NFT marketplace. All of these companies are investing in firms which use blockchain technology.
What Is Flow?
Flow is the blockchain platform designed by Dapper Labs, specializing in NFTs and decentralized games (like CryptoKitties). Flow was built on Cadence, a programming language the Flow team built from scratch. This blockchain platform works using four different types of nodes, with each node specializing in one aspect of the process.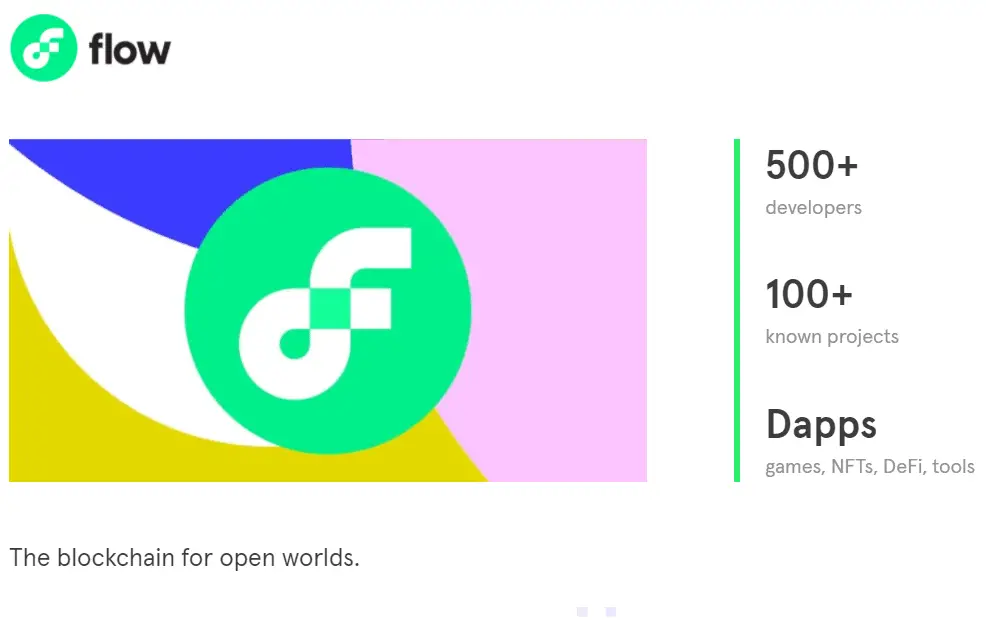 Dapper Labs realized that the Ethereum blockchain has some major scalability issues when Cryptokitties broke Ethereum. After the team had realized that Ethereum and other blockchain platforms like Polkadot had issues, they took it into their own hands to create their own blockchain. Sharding techniques are currently being used by Ethereum however, the team at Dapper Labs knows that shards are optimized for transactions, not decentralized games. 
Sharding is a database transitioning technique that allows for more transactions to be processed in a shorter amount of time. This is known as 'shards' or splitting the entire process into different, smaller portions. The CEO of Dapper Labs, Roham Gharegozlou stated, "In other words, sharding is a good solution for payments, but not for an ecosystem of complex applications like games or social networks." The Flow blockchain is less focused on payments and instead optimized to be app friendly and for collectibles like NFTs. 
David Broecker of Perdue University stated, "If Ethereum is blockchain 2.0, then we view Flow as version 4.0. We view Flow as the blockchain technology for the mass market." The Flow blockchain appears to be very promising as numerous businesses have been built on it. Dapper Labs currently uses Flow for all blockchain applications like NBA Top Shots. The Dapper Labs CEO has mentioned that CryptoKitties will also begin the moving process from the Ethereum blockchain to the Flow blockchain. 
Is Dapper Labs Safe?
As a general statement, Dapper Labs is a trustworthy company. Dapper Labs is a firm that has created an enormous market for NBA highlights and virtual cats. Together, they have amassed total sales of roughly $350 million and the company has received investments from numerous famous and widely respected Venture Capital firms.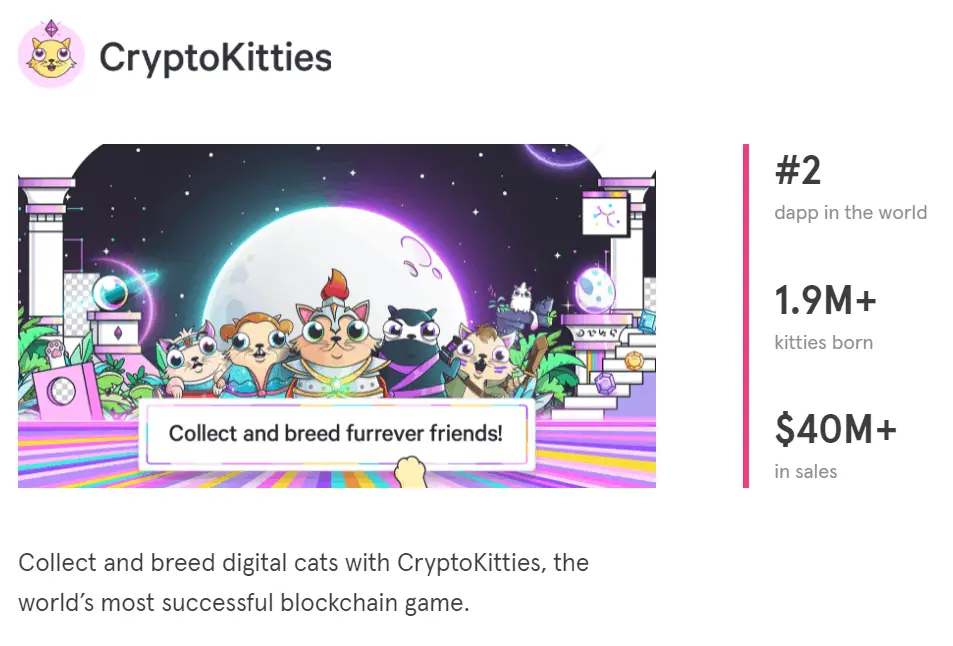 The blockchain startup company has partnered with various noteworthy professional sports leagues like the NBA and more recently the company announced a partnership with the UFC. Other prominent partnerships/licensing arrangements the team at Dapper Labs has been able to land include deals with Dr. Seuss Enterprise and even Warner Music Company. 
Dapper Labs uses smart contracts to allow full custody of digital assets. If you want to become an expert on smart contracts, we have created an in-depth explanation as to what smart contracts are, their uses and how they operate. Everything created by Dapper Labs is stored on a secure smart contract found on the blockchain. This technology makes it safe to store digital items and acts as a smart contract wallet. 
Who Owns Dapper Labs?
Dapper Labs is a privately held company owned by its major investors; some of which are famous NBA stars however the larger ones would be institutions such as Coatue Management and Coinbase Ventures. At this time, Dapper Labs has not announced plans for an IPO however there is widespread speculation about a possible listing as the firm has secured hundreds of millions in private funding. 
While it is very challenging to say when the company will IPO as it is relatively new, Dapper Labs is currently leading the NFT space. NBA Top Shots is likely one of the most well known decentralized application and the firm also owns another well known decentralized game, CryptoKitties.
The company is expanding and looking to make NFTs related to the UFC's most memorable knockouts. Our team here at NFTexplained.info thinks this could be a huge success and thinks numerous other sports leagues could also make lots of money from NFT collectables of highlights.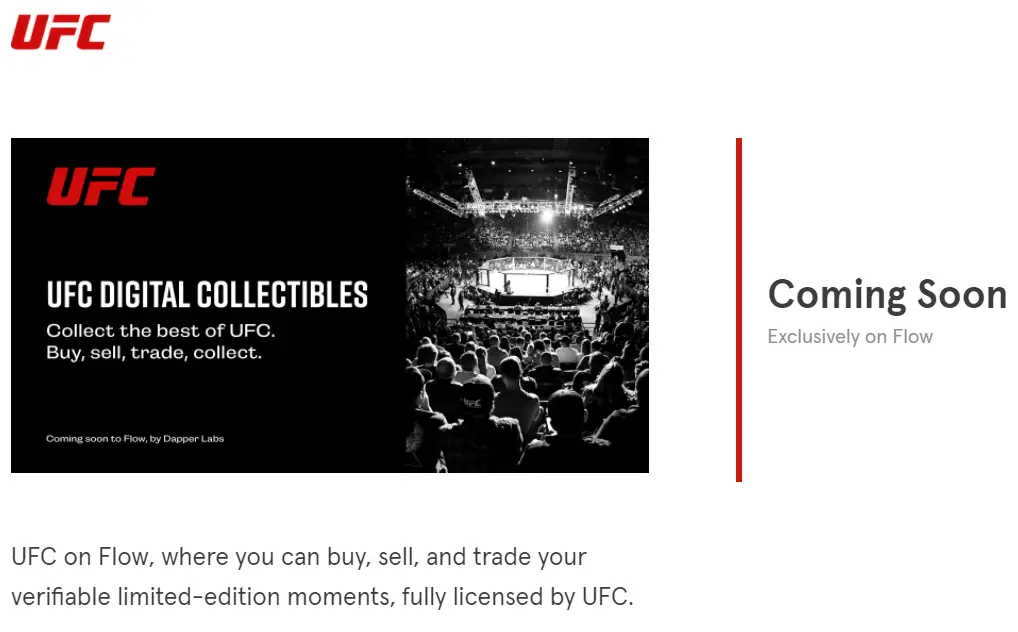 The NFT space is always changing and the technology is quite new. Our team is incredibly excited to see what will happen as time goes on. To get the latest news in this rapidly evolving space, follow our team on Instagram & Twitter!