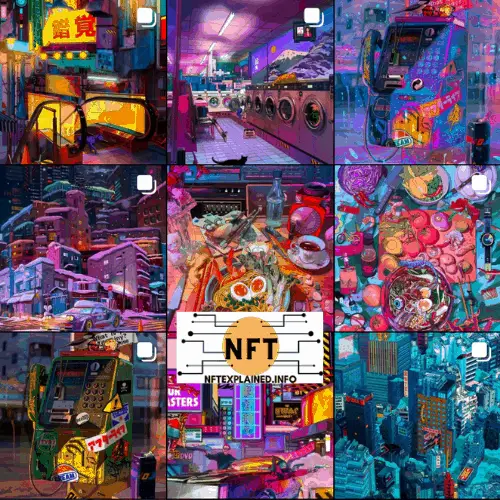 Michah Dowbak, better known as Mad Dog Jones, is an established Canadian NFT creator. Originally a musician, he now focuses primarily on digital art. He is known for creating futuristic, detailed art predominantly based on Tokyo's metropolitan area but is also known for projects like REPLICATOR. 
While working as a musician, the artist created album covers and posters for bands, the source for much of his artistic development. Instagram is the platform that allowed him to grow his brand – he currently has almost 300,000 followers.
Growing up in Thunder Bay, Ontario, the artist spent much of his childhood surrounded by nature and on the banks of Lake Superior. His father was also a musician and a stained glass art professional; he built their house which is completely heated by wood, even during the winter months. 
Michah was always passionate about being artistic – he began playing violin at the young age of five.
He stated, "I am really lucky to have a family that is so artistic, and that's what really allowed me to be confident in pursuing art."
As a young kid, Michah's father had introduced him to numerous color concepts through his creations of stained-glass windows.
The amount of time it took for the digital artist to receive recognition took years. After his musical tour ended, where he played as a percussionist and DJ, he officially launched the Mad Dog Jones Instagram account. At that point, Michah had put his complete focus on creating artwork. 
He stated, "I was like, If I want to do this professionally, what do I need to do? Well, I need to get a bunch of followers on Instagram. I need to get people excited about my art." 
NFTexplained.info has observed that artists with a social-media following tend to do much better once a brand is created; this technique has worked tremendously for Michah as his Instagram grew enormously from it's launch in 2017. This is one aspect that eventually led to his art being featured by famous fine art auction houses Sotheby's and Christies.
NFTexplained.info has an article in which we examine nine different techniques – to grow as an NFT creator – which have been given to us by famous artists in this space! That article is linked here.
What Software Does The NFT Artist, Mad Dog Jones Use?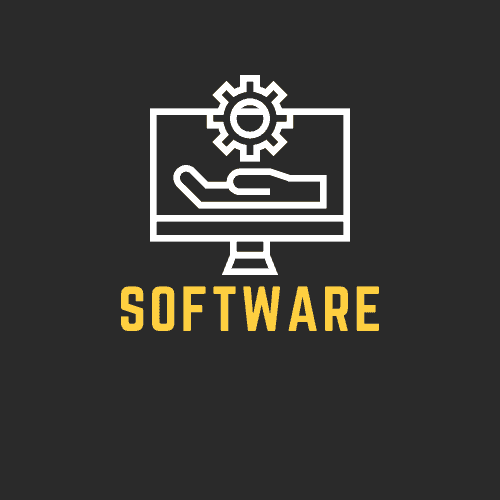 Michah is an extremely talented artistic creator across a variety of mediums. His artistic style is unlike many others and it's incredibly detailed. 
Mad Dog Jones often starts his work from photographs or hand drawings. He then uses an iPad Pro, an Apple Pencil, Savage Interactive's Procreate, Adobe Photoshop and Adobes' Premiere. He focuses on shape and color and often spends multiple hours playing with different techniques like hue shifting and using different colors. 
A lot of Michah's work is heavily influenced by sci-fi movies, Japanese animations, and is largely based on nature.
He stated, "I try not to spend too much time on technical aspects of my work. I think the piece is made from the conceptual design phase…" 
The artist, FEWOCiOUS also uses a number of the same software programs that Mad Dog Jones creates with. If you would like to read about FEWOCiOUS, and hear about his powerful story; that article can be found here. 
Mad Dog Jones is often found in Tokyo where he brings his camera and takes shots that inspire his work. The artist has a specific vision in mind with each piece he creates. As a proof point, NFTexplained.info will take a deep dive into his art exhibition at Diesel Art Gallery, located in Shibuya, Tokyo. When referring to the exhibition's signature piece, 'Citrus' the artist has based his work off a model he photographed in his apartment studio.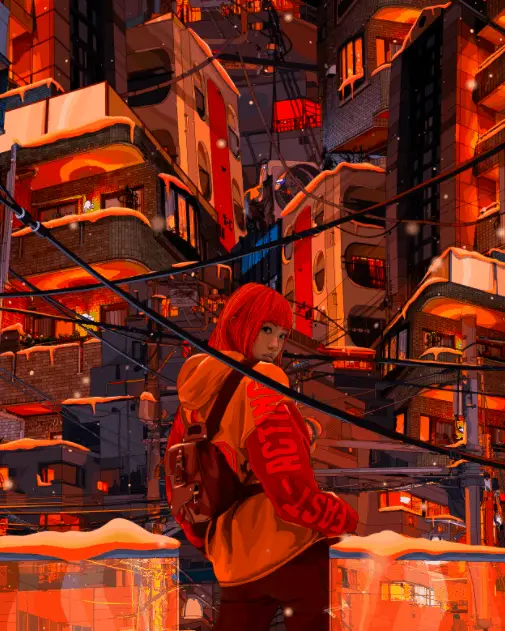 The background was constructed from eight different snapshots he took of buildings in the urban landscape. His work commonly reflects dystopian imagery with an astounding color scheme.
What Is The REPLICATOR By Mad Dog Jones?
The REPLICATOR is a project that shows the innovation that Mad Dog Jones brings to the table. It is something that hasn't been done before and highlights cutting edge technology that NFTs and the blockchain present. 
Mad Dog Jones' REPLICATOR NFT project produces new artwork every 28 days. The first NFT generation produces six new NFTs with each of the six producing five each akin to a photocopier; this will continue until generation seven. Like a photocopier, jams are possible meaning the replicator won't continue down to the production line; there are three jams possible per production line.
The project was created from an algorithmic generator with jams being completely unknown. Statistical variance makes the process impossible to know which generation and where in the production line NFTs will jam or no longer continue to produce new NFTs.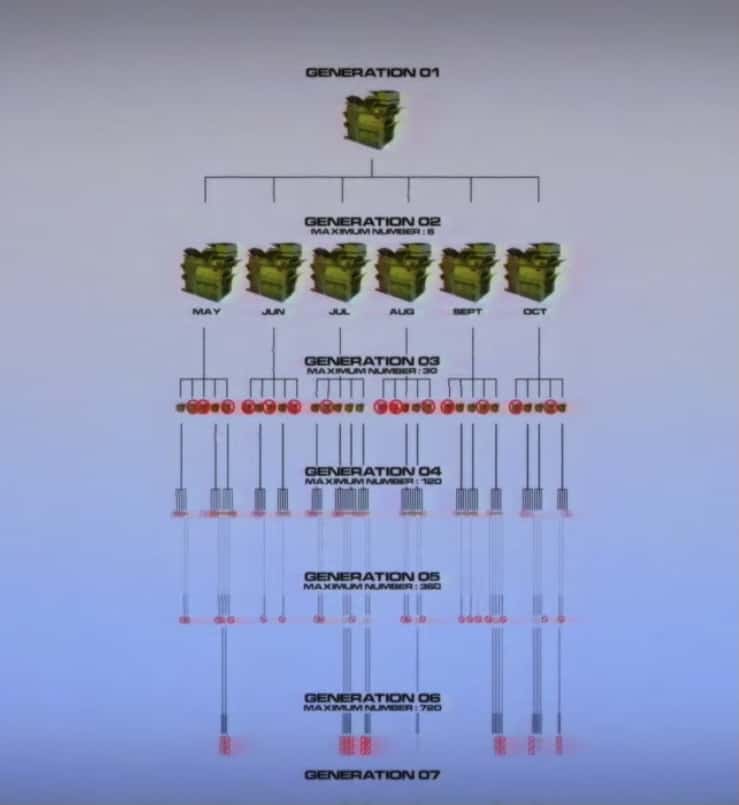 The project was based on a photocopier which is meant to mimic the replication of something.
When discussing the inspiration for the project, Mad Dog Jones stated, "At one point, they were the peak of technology and completely revolutionized the way people worked. And now, in the digital age, they're becoming more and more obsolete, just taking up a great deal of space in an increasingly minimalistic world."
In contrast, NFTs represent the new age of technology and have changed how artwork has been perceived by many. 
An interesting aspect about this project is that it is only able to be done through the use of NFTs – specifically through smart contract technology. NFTexplained.info has made an in-depth article explaining exactly what smart contracts are and how they work; if you would like to learn more, click here. Without this technology, unique digital artwork created with scarcity and in a fashion that is randomly generated would not be possible. 
This is the first time an artist was really able to use smart contracts in a fashion beyond the more common buying and selling of NFTs. NFT explained.info thinks this unique project will inspire more artists to create in this manner.
What Is Mad Dog Jones' Net Worth?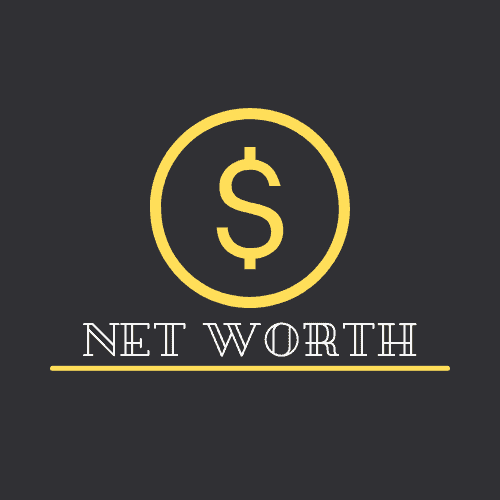 NFTexplained.info will attempt to make an estimated guess based on numerous inputs. 
Net worth is highly private information and therefore it is not publicly disclosed. We estimate Mad Dog Jones net worth to be roughly US $19 million. This is challenging to estimate and it is likely to increase with the amount of publicity Mad Dog Jones is receiving. 
One notable sale from the artist was REPLICATOR which sold for $4.1 million which is technically one work of art however the project can produce 19 works of art in total.
What Social Media Does Mad Dog Jones Have?
Mad Dog Jones currently has an Instagram, Twitter, and his own Website.
Instagram: https://www.instagram.com/mad.dog.jones/ 
Twitter: https://twitter.com/Mad_Dog_Jones 
Website: https://maddogjones.com/ 
We hope you are just as excited as we are about NFTs and continue to stay informed at NFTexplained.info. To get the latest news in this rapidly evolving space, follow our team on Instagram & Twitter!