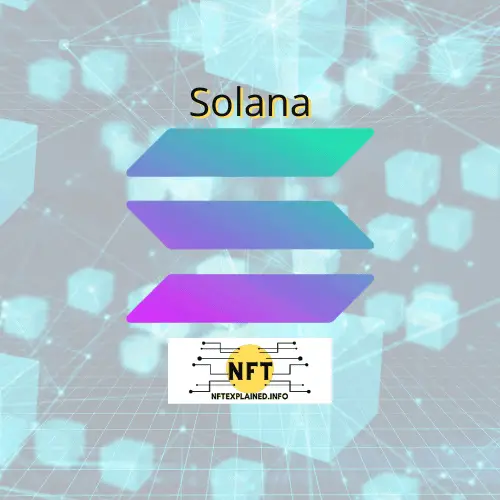 NFTexplained.info is a team of long term crypto investors who have blockchain experience. We are experienced and involved within the NFT space and have the goal of providing the best information possible. 
In this article, NFTexplained.info will cover the basics of Solana; this includes a brief overview of the blockchain, projects built atop Solana, and the implications Solana has on NFTs. 
Solana is a decentralized blockchain that is notable for its fast transaction speed, low fees, and for its development ability. Supporting over 400 projects on the SOL blockchain, it is considered one of the fastest growing ecosystems. SOL is known for its cryptographic clock, and proof of history. 
More and more NFT projects are being dropped on the Solana blockchain for these reasons. Gas fees are essentially nothing on this blockchain. The average cost for a transaction is an astounding US $0.00025. 
Proof of history is one of the unique factors that makes Solana so appealing. Proof of history is not a consensus algorithm however it works in part by allowing nodes to agree with one another. 
More on blockchain consensus algorithms, including the energy an NFT consumes, can be found here.
Another promising feature of Solana is the cryptographic clock that the blockchain runs on. This works like a timestamp which ensures that the blocks are being added in a sequential like format. In fact, the Solana network has surpassed Ethereum in block counts. Primarily due to the 50,000 transactions that are able to be processed per second. 
There are also 350 network validators; anyone can be a validator and there is no minimum staking requirement which is unlike most blockchains.  
In this article, NFTexplained.info will examine the creators of Solana, discuss a few notable projects on Solana, explain how to set up a wallet that is compatible with the Solana blockchain, and discuss where to purchase Solana NFTs. 
Who Created Solana – About The Team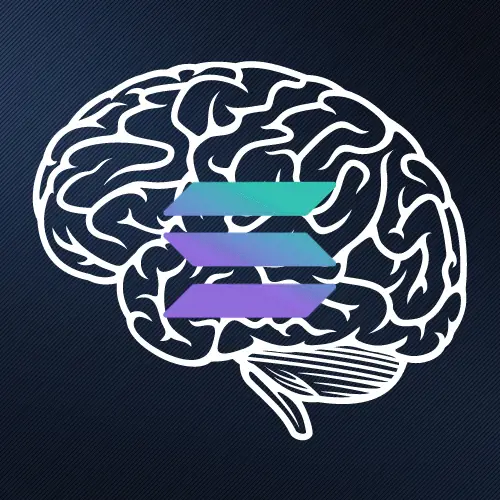 Solana was founded by Anatoly Yakovenko in late 2017; he was previously a software engineer for Dropbox and Qualcomm. Solana's team currently consists of eleven people from impressive professional backgrounds like Intel and Google. The company raised a total of US $335.8 million from 28 investors.
Anatoly Yakovenko was a computer science major at the University of Illinois at Urbana-Champaign. He was also a Senior Staff Engineer Manager at Qualcomm, and the Co-Founder at Alescere. 
Aside from Anatoly Yakovenko, there is an incredibly talented list of employees. Employees include Michael Vines, Pankaj Gary, Alan Yu, Eric Williams, Greg Fitzgerald, Stephen Akridge, Rob Walker, Raj Gokal, Jeffrey Levy, and Hsin-Ju Chuang. 
The company raised money from a total of 28 investors including widely admired investment firms like Multicoin Capital, and Foundational Capital. The company currently has headquarters located in San Francisco, California. 
What Is Being Built On Solana? – Including Brief Explanations
As NFTexplained.info previously mentioned, numerous dapps (decentralized applications) are being built atop the Solana blockchain. Solana is quickly becoming one of the most widely publicized and used blockchain for a range of dapps. 
Many entrepreneurs are building atop the Solana blockchain; evidently, it is considered the blockchain with the fastest growing ecosystem. Projects are developed through Rust, a programming language which is on-chain. A few notable projects built atop Solana include: COPE, Mango Markets, Star Atlas, and more. 
COPE is a two phase project which is built atop the Solana blockchain. COPE is tricky to understand. However, the first phase involves identifying a trader's weaknesses and the second involves adding investment management services. 
Mango Markets is a decentralized trading platform that allows for 5X leverage. It has close to zero trading fees and notably won the Solana X Serum Defi Hackathon.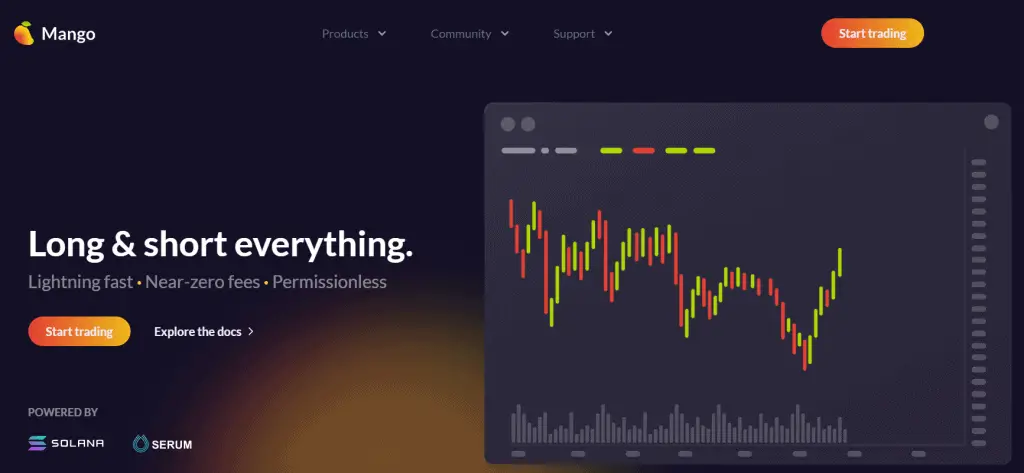 Star Atlas is an enormous multiplayer game that takes place in the metaverse. It is a AAA game being built atop the Solana blockchain with numerous unique factors including NFTs, political domination, territorial conquest, and much more. The game is being built using Unreal Engine 5, for movie-like graphics and takes place in the setting of 2620. The company even has a currency traded on numerous exchanges with the ticker symbol known as $ATLAS.
Another noteworthy NFT project built atop the Solana blockchain is Degenerate Ape Academy which currently has the highest market cap of all of the Solana NFT projects.
Numerous projects are being built atop Solana because of the blockchain's infrastructure, fast transaction speed, and minimal fees. 
In the next section of our article, NFTexplained.info will cover more NFT-related information pertaining to the Solana blockchain. 
How To Buy Solana NFT – Simple Guide To Setting Up A Wallet 
The most commonly used wallet on the Ethereum blockchain is MetaMask, which we have created an in depth tutorial and guide on setting up. For Solana-based NFTs, the most popular NFT wallet is Phantom which we will also examine. 
Once on the official Phantom website, download the browser extension. Once downloaded, click 'create new wallet' and make sure to write down the secret recovery phrase. Then create a password and click 'save'. After this the wallet will be created with your specific wallet address.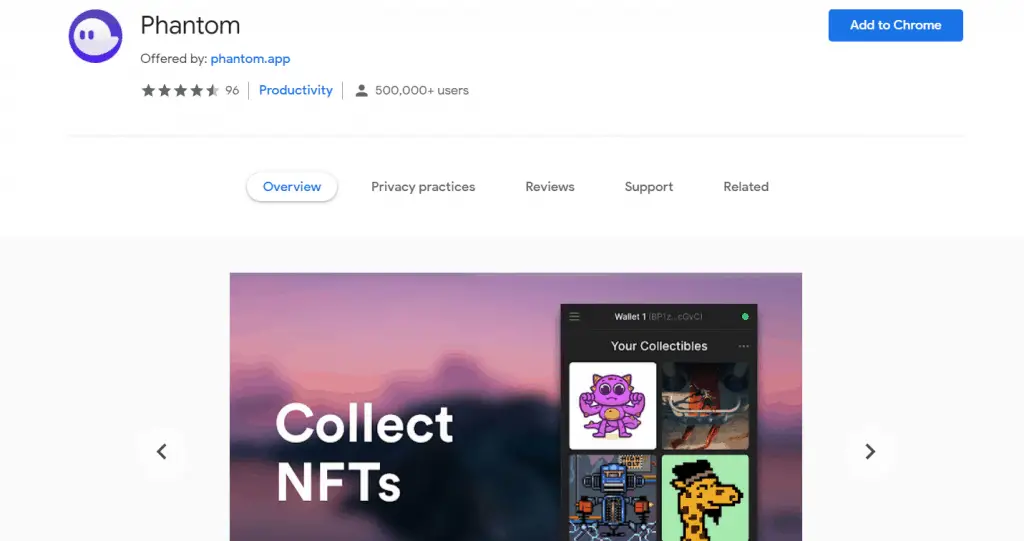 MetaMask and Phantom are both very user friendly wallets. Similar to MetaMask, Phantom is also a browser extension. 
Phantom also gives you a secret phrase which needs to be written down in a safe location (preferably offline and in a safe place). Do not share this phrase with anyone as this is highly sensitive information. 
The layout for the wallet is very similar to MetaMask and has a clean user interface. 
Where To Buy Solana NFTs – A Simple Explanation 
NFT marketplaces for Ethereum have arisen including OpenSea and Rarible. The space is constantly changing however it is inevitable that NFT marketplaces for Solana will come to light.
For the initial drop or minting of an NFT project built on Solana, a wallet like Phantom must be connected. Many consider solanart.io to be the OpenSea of Solana. Solanart.io is currently in beta, however it is widely admired and is the most commonly used marketplace for Solana NFTs. 
The user interface is very clean and easy to navigate. Similar to OpenSea, numerous metrics like price history and more are provided.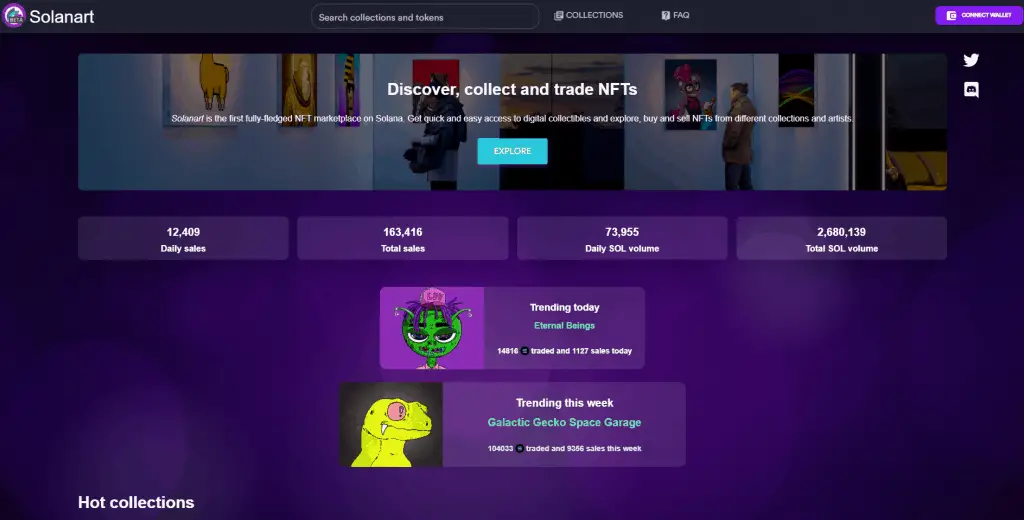 If you are familiar with OpenSea, you should have no issue getting used to this marketplace and how to navigate it. 
The team at NFTexplained.info decided to cover Solana for numerous reasons including its fast transaction speed; Solana computes at a rate of over 50,000 transactions per second. This is far more than Bitcoin and Ethereum as they compute five and 15 per second. For reference Visa's payment network is said to compute over 1,700 per second on average (as of Sep. 7 2021). 
We hope you are just as excited as we are about NFTs and continue to stay informed at NFTexplained.info. To get the latest news in this rapidly evolving space, follow our team on Instagram & Twitter!