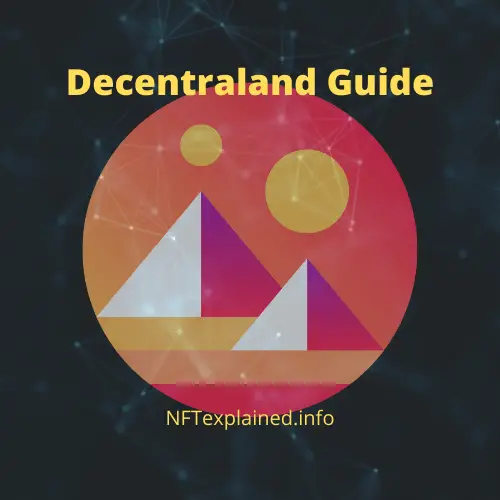 Blockchain technology is seeing more use cases and allowing for more and more DApps (decentralized applications) to come to life. One that has gained a lot of media attention and made headlines numerous times is Decentraland; one of the first blockchain based metaverse games. With plots of digital land selling for as much as $913,500 USD, it is no surprise that attention has been brought to the game and it's highly speculative investors. 
The 3D metaverse, Decentraland, has almost no limits and allows users to have full ownership of their land and the digital items they own; these NFTs are backed by the ETH blockchain. Changes are made through the Decentralized Autonomous Organization (DAO) and transactions occur using MANA (the cryptocurrency of Decentraland).
Decentraland runs completely off the Ethereum blockchain and changes are made using blockchain based smart contracts. Our team at NFTexplained.info have made an in-depth article explaining exactly what smart contracts are and how they can be used; that article can be found here. 
After parcels of land have been purchased, Decentraland gives users the opportunity to use a drag-and-drop editor that allows the user to build unique 3D items atop their plot of land. With a unique avatar created by the user, lots of wearable NFTs, and numerous games that can be played, Decentraland offers a variety of experiences for the user which we will discuss in this article.
What Can You Do in Decentraland?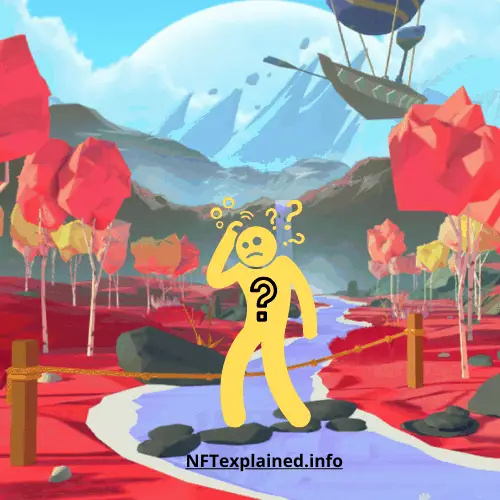 The metaverse is completely free for users to hop into, however, additional features and applications often need MANA, an ERC-20 token (blockchain-based assets that can be sent and recieved) for the purchasing and participation in the Decentraland economy.
Users of Decentraland can create an avatar, explore, participate in numerous free games, socialize/talk with other users, and have the option to participate in the economy using MANA. Using MANA users can purchase parcels of land, gamble and play games using the cryptocurrency, purchase items (NFTs), and even create a business. 
A major attraction in the metaverse is creating a game or business in which the creator will receive MANA when users participate. This monetization process can be cashed out for fiat currencies. This allows users to potentially create a full time income from the game. 
It is important to note when MANA is used, Decentraland burns the coins. Users have noted that roughly 70% of MANA ever created is in circulation (from the total supply of 2.19 billion); this puts MANA at a market cap of approximately 1.3 billion.
What is the Point of Decentraland?
As previously mentioned, there are numerous activities that users can participate in while immersed in the nascent virtual world. While lots of adventures can be completed for free without the use of any MANA, many people find it appealing to participate in the economy or become a creator (and potentially make lots of money).
As a general statement, Decentraland is a game for users to immerse themselves and experience what a decentralized game has to offer. With complete ownership of items and an economy in the metaverse, numerous economic possibilities arise including the ability to found a profitable business and earn MANA from reselling non-fungible items like land and wearables. 
As with any game, the real point is to simply have fun. Users can interact with one another and experience the interactive features that users have created through engaging with the MANA-based ecosystem. Numerous events are held such as live auctions of digital artwork and users have a lot of fun by designing the land and avatar they own.
Can you Make Money on Decentraland?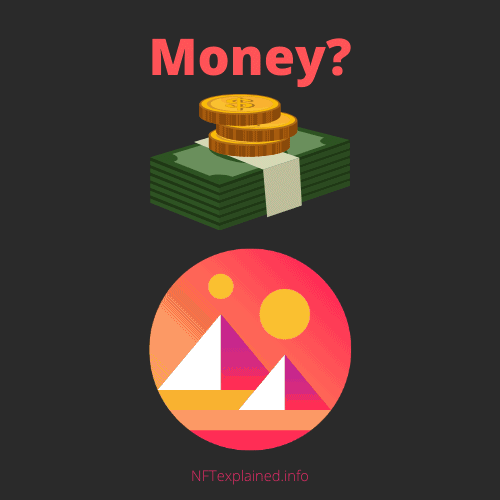 There are a variety of different ways in which users can earn money on Decentraland. Users have the option to create their own game in Decentraland where they may earn MANA from users who participate. Gambling within the virtual world is possible and users can test their luck if they possess cryptocurrencies such as MANA or (DAI), a decentralized cryptocurrency stabilized against the value of the US dollar. 
As a general statement users can earn money from a variety of different experiences in the virtual world. The reselling of NFTs like parcels and estates, wearables, and even names for avatars are the most profitable. Creating a business, and gambling, are additional ways for users to make money in the metaverse. 
Each estate or plot of land is an NFT measured by different coordinates. Pieces of land adjacent to each other can be connected to create an estate. The pieces of land in locations where more users are likely to visit are often sold for more money.
With a business, the creator can charge participants MANA in order to be able to be a part of the action. Created on an estate, the user can also sell the building to another user for a large amount of profit.
Another way to earn money is from casinos in the virtual world. An example of this is Tominoya Casino – a Japanese themed casino located in the Vegas City district of Decentraland. In this experience, you can sometimes find dedicated users gambling $100 USD per hand.
How Does the Decentraland Map Work?
Real estate has been booming and is a promising investment for many. Even in the virtual world, real estate prices seem to continue increasing. In this portion of the article, our team here at NFTexplained.info will break down the Decentraland map and how it works.
Each parcel of land is an NFT that is unique and is characterized by its location on the map. The map known as Genesis City consists of 90,601 land parcels including: roads (light grey), plazas (green), land owned by users (dark grey), land which can be purchased (bright blue), and districts (purple).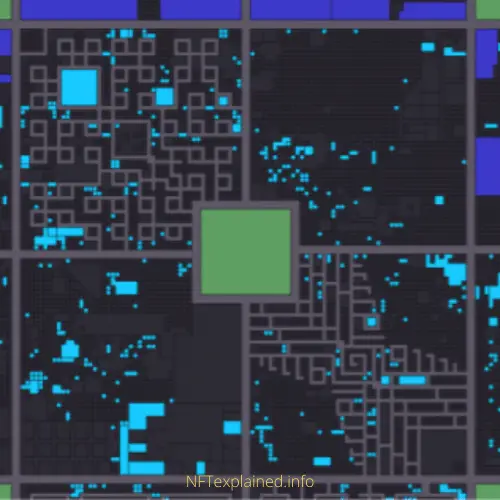 Some land is used as roads which can't be touched; these are the light grey lines displayed on the map. Genesis City features 9 green squares in the map which are plazas and are owned by the Decentraland community; each has its own theme and the one in the center is known as Genesis Plaza which is where new users "spawn" (begin their gaming experience). The darker grey land is owned (and not for sale at the time the map is being viewed). The bright, light blue land parcels are currently for sale on the Decentraland marketplace. Purple plots of land are districts which are customized to certain visitors such as a fashion center where stores may be created.
As with real estate in the real world, plots of land in more desirable locations sell for more money. In this case, the most expensive parcels of land are the ones closest to the spawning location of users – Genesis Plaza, or adjacent to well-travelled roads.  
Users have the ability to quickly teleport to any parcel or location in the map with the ease of a click. The coordinates range from -150 to +150 in a grid-like format that is two dimensional. 
The appearance of parcels of land are incredibly diverse in Decentraland – the landscape ranges from dry desert to dragon themed games. Each land NFT points to a 3D model with different images, textures, and sounds.
Is Decentraland VR?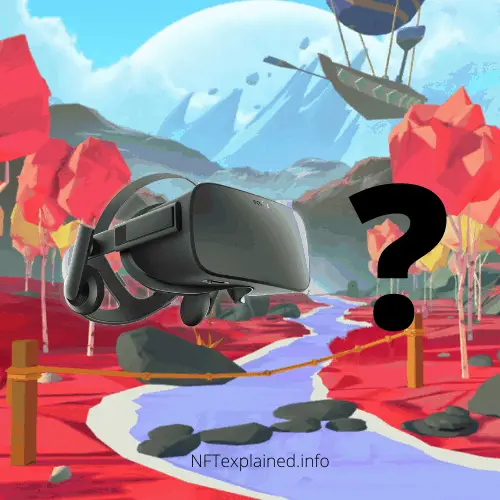 Virtual Reality (VR) is an experience that allows the user to be fully immersed in the game by stimulating as many senses as possible. Decentraland has yet to make a VR experience. 
Decentraland is built on web-based, 3D rendering software which has been written in a way that allows for interactions on the blockchain. The code for VR is not available for download on any existing headsets. Therefore gameplay is restricted to only Windows PC or MacOS devices.
The business model for Oculus, the best selling VR headset, is at odds with Decentraland's business model and it seems unlikely that either party will change. In the foreseeable future, it is unlikely that Decentraland will be available on Oculus.
More on the Oculus and the top metaverse related devices can be found here.
Decentraland Review
In this section of the article, our team at NFTexplained.info will provide subjective feedback from our experiences on Decentraland. We will start by describing the very beginning phases of the game. Later we will explore some features that are unique and some that need adjustments. 
When taken to the official Decentraland page, new members are prompted to begin exploring. Users can either sign in or create an account; one option is through Metamask (we have created an in-depth guide as to how MetaMask works), another is Fortmatic which allows you to use an email account. The last option is to play as a guest. 
Once you are signed in to your ledger wallet, you are presented with the avatar design homepage. Our team at NFTexplained.info described this experience as akin to making a Bitmoji for Snapchat. A prompt then asks the user to enter their avatar name (without white spaces) and a valid email address.
You are then brought to Genesis Plaza, the center of the Decentraland world. Characters walk around using the common keys in gaming, W, A, S, D and have the option to change views by hitting 'v'. The user interface is similar to Fortnite. Those familiar with the Fortnite gameplay will be confident in their ability to navigate around this virtual world.
'C' can be used to open and close the control panel; the control panel allows you to complete a few additional functions.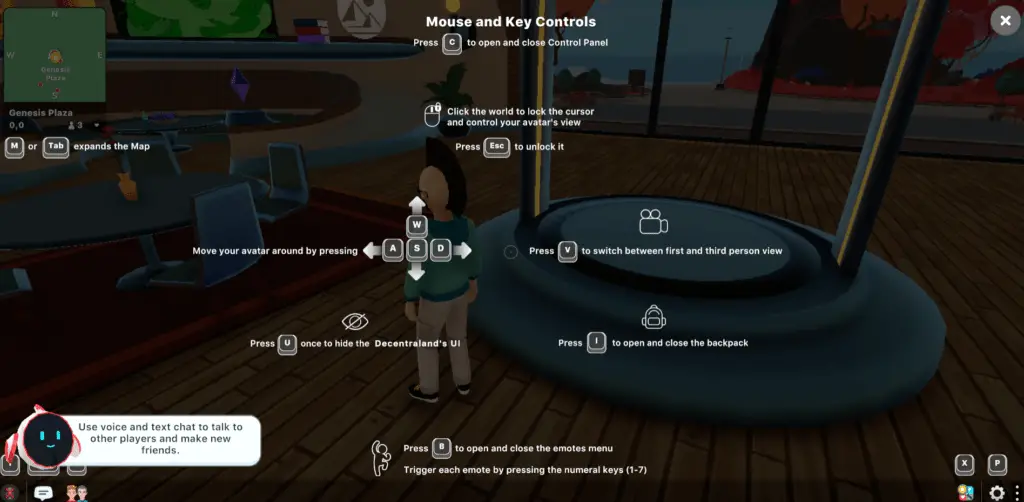 Once the basic rundown is given, users are able to quickly teleport around the Decentraland map and play numerous games. 
One feature that numerous users have criticized is the repetitive music that plays in the background. While this changes from place to place, users typically aren't too fond of the music. 
Another feature numerous users have noted is the somewhat lonely experience of Decentraland. While events are hosted, numerous people will be there. In contrast, this is slightly different while exploring the virtual world. Even though users are seeing the same thing at the same location, they may not be able to see one another as they may be on separate servers. At present there are not enough other users to reliably see another user on a daily basis. 
The graphics of Decentraland and the loading speed of the web-based application can be considered below the quality level most users have experienced, especially those familiar with the gaming world. 
While these are frustrating and don't allow for the best experience, Decentraland does offer numerous unique features. Many of these have been made possible with the proof of ownership that NFTs have brought into the gaming space. 
Since Decentraland is completely decentralized, no single user has the option to completely modify or adjust the world. To make this possible a DAO, or Decentralized Autonomous Organization, has been created which makes it possible for policy updates regarding the marketplace and much more features.
More on the Decentraland DAO can be found here where our teams review the Aragon based system (including how to use it).
Other unique positive features have been previously discussed in the article; these include the economy in Decentraland, the NFTs like estates and wearables, and the ability to interact with user generated content.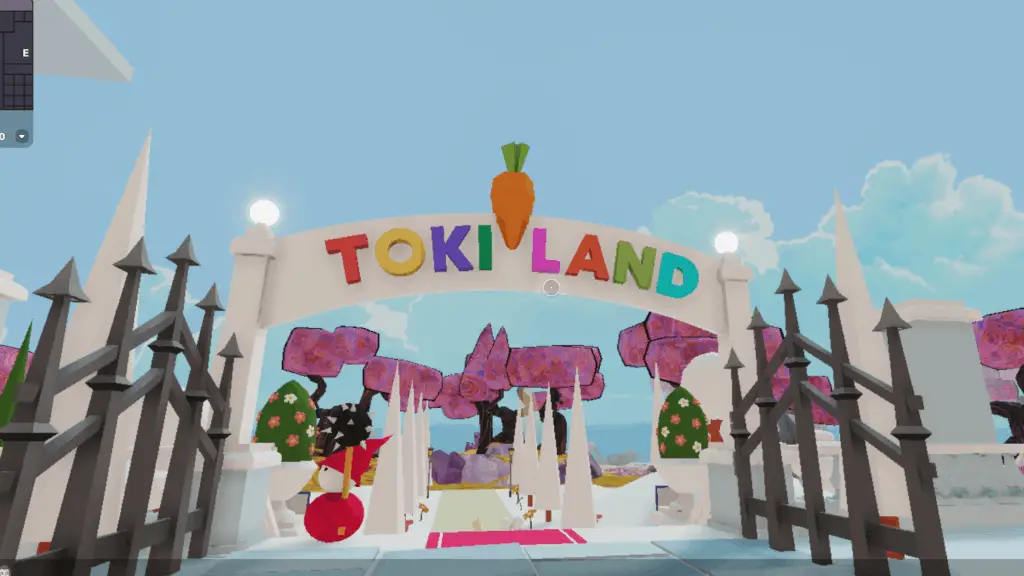 Decentraland is a game which brings in some incredibly unique features that haven't been experienced before. However, the game also has some material flaws in the user experience category. Only time will tell if Decentraland is a revolutionary game!
Let us know what you think about Decentraland by connecting with our team on Instagram, Twitter & TikTok! As well as subscribe to our YouTube! 
Additionally, please consider supporting our team's content creation through doing business with our partners:
Buy a Ledger hardware wallet.
Trade stocks & crypto on Webull – get 2 free stocks.
U.S. users can get a crypto trading discount on Binance!