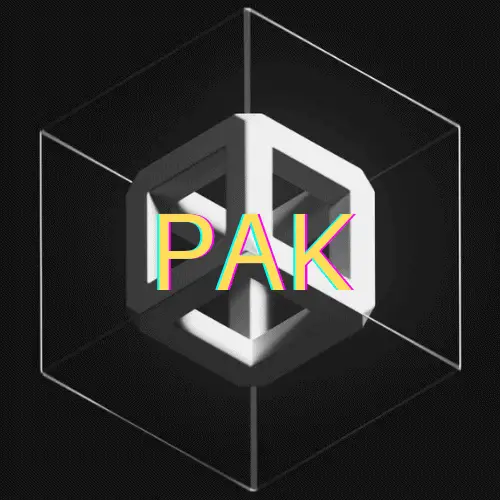 Recently, the crypto art world has been buzzing with NFTs being sold for millions of dollars. Digital artists are becoming more and more established and creating bigger names for themselves; they are receiving more attention from the public than ever before.
Murat Pak, better known as Pak, is an established digital artist or group of artists who remain completely anonymous and use the pronouns they/them. The majority of the work created by Pak is abstract and Pak has a social media avatar of a circle and goes by the pseudonym "The Nothing."
Pak has received a lot of recognition, especially within the fine art world, for a three day auction hosted by one of the most prestigious auction houses – Sotheby's. The auction consisted of one of one works of art as well as 'open edition' art (meaning numerous people can purchase the tokenized artwork). 
Established in 1744 and with assets worth over $2.8 billion, Sotheby's decided to pair up with Pak because the artist is leading in the digital space at present.
Charles Stewart, the CEO of Sotheby's stated, "This is an artist who has been producing digital art for decades actually, and we are very excited to bring their work to market…"
Sotheby's entering the NFT space is a huge testament as to the breakthrough in technology NFTs or digital art bring to the table. The famous auction house holds numerous records regarding items sold and the fact that they were selling digital artwork from an anonymous artist shows how times are changing.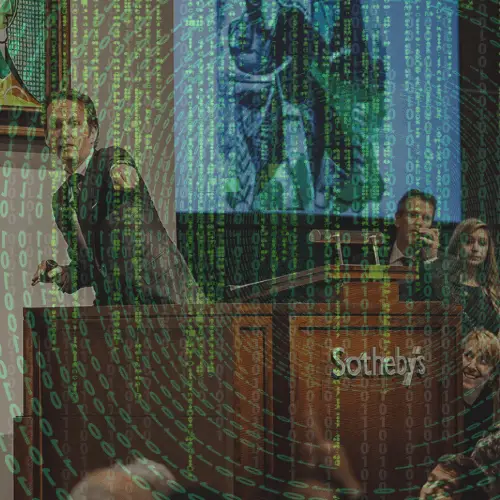 In this article our team here at NFTexplained.info will go into further detail about Pak's net worth, the Sotheby's collection sold, the softwares Pak uses, the meaning behind Pak's name, what Pak does, an explanation of NFT art, and the social media handles Pak has. 
What is the Digital Artist, Pak's Net Worth?
The anonymous artist has gained lots of popularity of late; people such as Elon Musk have even sent tweets to Pak and the crypto-based art community is very fond of the artist's work. 
It is incredibly challenging to estimate Pak's net worth as it is considered private information; however, our team has come to the rough estimate that the artist has accumulated roughly $23 million from digital asset sales. As a general statement, Pak's net worth will only rise with their increased notoriety and popularity.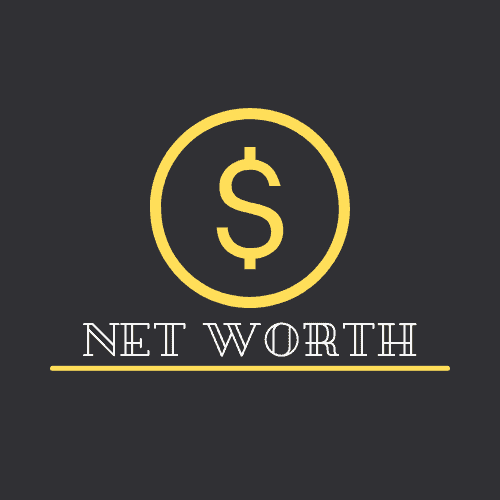 The vast majority of Pak's net worth has been generated recently (April 12 – 14 of 2021) from the Sotheby's auction.
The artist first posted a short clip on Twitter which stated, "Global auction houses. This is for you. Want this art piece. Show us all. I'll choose."
To which Sotheby's tweeted back: "We are intrigued…" 
The Sotheby's auction was titled: The Fungible Collection. Released by Nifty Gateway, an NFT marketplace, the auction was a success and the digital artist saw turnover of $16,825,999 USD. The collection consisted of numerous sub collections which include: Fungible OE, Complexity, The Cube, Equilibrium, The Builder, The Switch, and The Pixel. 

An interesting aspect of the sale was the inclusion of Open Editions which consisted of fungible cubes that collectors could purchase and resulted in collectors receiving different sets of NFTs based on the number of cubes they had accumulated. Individual NFT cubes collectors could purchase consisted of A Cube, Five Cubes, Ten Cubes, Twenty Cubes, Fifty Cubes, Hundred Cubes, Five Hundred Cubes, and a Thousand Cubes. For example, if a collector purchased 26 cubes, they would receive 3 separate NFTs. The first NFT being 'Twenty Cubes", the second NFT being "Five Cubes", and the last NFT being "A Cube"; all of which sum to 26 cubes. The Open Edition was a success and sold 23,150 units.
Another aspect of the sale included a one of one NFT known as The Cube. The NFT was given away to the purchaser who had accumulated the most Open Edition cubes by the end of day three.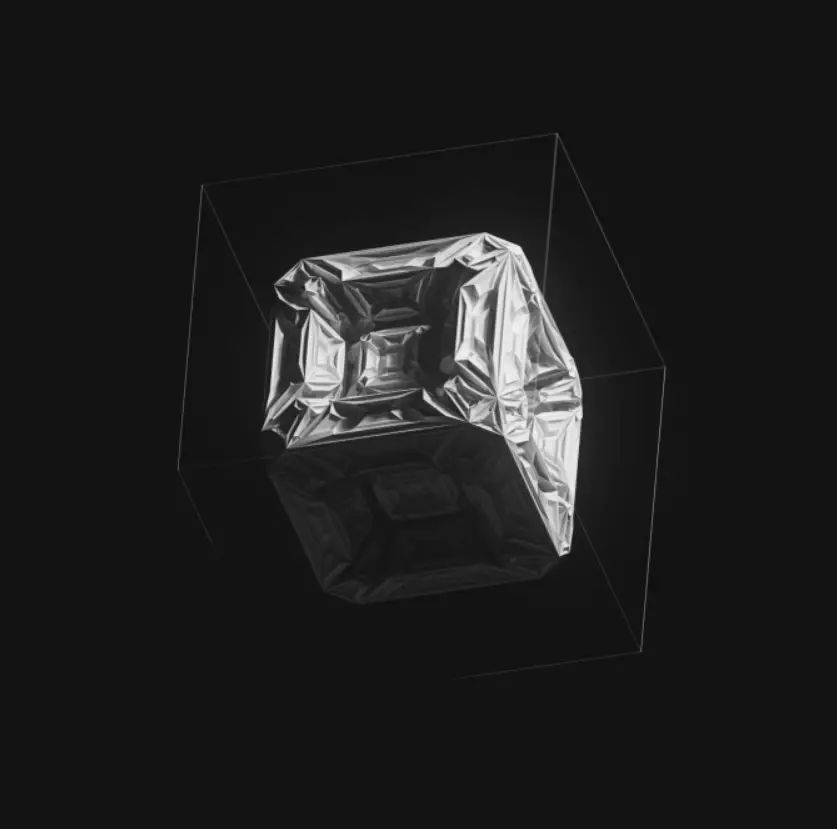 Aside from the Sotheby's auction another notable sale of Pak's was a record breaking sale on SuperRare, another large NFT marketplace. The digital piece known as "Legend" sold for 96.8ETH which equated to roughly $175,801 USD at the time of sale. The piece was purchased by an NFT collector known as @seedphrase or DANNY. 
Pak is widely considered the second most widely known digital artist behind Beeple who holds the record for digital art sales. Beeple famously sold an NFT known as 'Everydays: the first 5000 Days' for $69 million. If you want to learn more about that piece which sold for $69 million and more about Micheal Winkelmann (Beeple), the established crypto artist who created the piece, click here.
What Software Does Pak Use?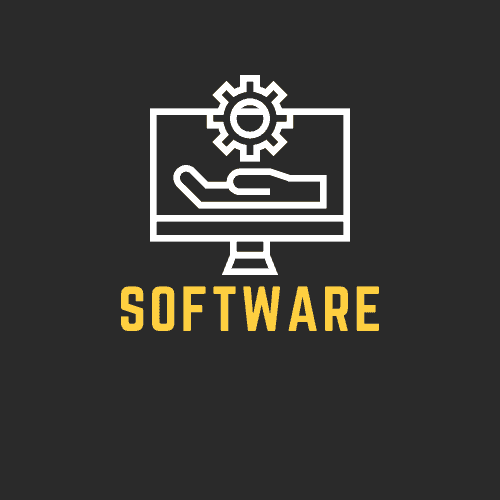 One aspect about Pak is they remain almost completely informationless. While this may help purchasers really look at the art for what it is; little information is known about them. 
The digital artist, Pak, has never come out and publicly stated what software or design tools they use. As a general statement, it is fairly safe to assume Pak uses a ray tracer software, a 3D design software, and a variety of additional softwares to be able to create the stunning work they produce.
Our team here is making an estimated guess based on a variety of different factors. One of the factors we are taking into account is how the famous digital artist, Beeple, creates his work. He has publicly stated that he mostly uses OTOY's Octane Renderer and Maxon Cinema 4D. As expected, he also uses a few additional softwares for touch ups and smaller details. 
What Does the Pseudonym, Murat Pak Mean?
On twitter Pak has stated the pseudonym is made up. Murat stands for purpose, desire, and wish. Pak stands for simple and pure. Together the name stands for aiming/desiring/wishing the simplest/purest. The digital artist also stated 'Murat' has been dropped for some time however it is still in their username for historical meaning. 
Where is Pak From?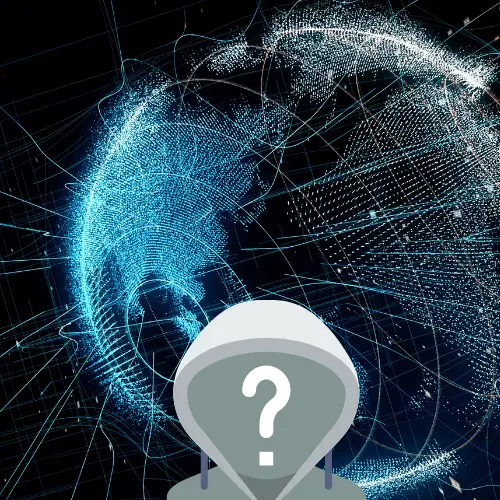 The location where Pak is from is unknown however many people have made speculations. While many list the artist being from Istanbul, the location can't be proven. People have claimed to track his IP address to Istanbul as well as Amerdam. This would make sense as Murat Pak is generally a Turkish name.
Istanbul is a major city in Turkey which makes logical sense as to an explanation for people having traced his IP address to Istanbul. Another explanation for the primarily Turkish name and the speculation that Pak is from Amsterdam would also make sense as the city has a large Turkish population.
Pak does an incredibly good job of hiding their identity and lots of information on the artist is highly speculative. Only general assumptions can be made and until or if the artist ever says where they are from is the only time we will be completely sure of Pak's location.
What Does Pak Do?
The established digital artist has created a few platforms which has brought more attention to his name. These platforms include successful social media accounts, becoming a lead studio designer, and an AI algorithm.
In general, the digital artist mainly creates abstract art; the stunning art often has a focus on geometric shapes and is highly visually stimulating. Pak created Archillect, a popular media account on Instagram, Twitter and Facebook that uses AI to post visual content likely to trend. Pak is also the lead designer of UNDREAM , a creative studio. 
Pak receives the most notoriety from their dynamic and parametric designed artwork. Having Sotheby's work with this digital artist is a testament to the growing NFT world. This is one aspect known as provenance and affects the value of NFTs. In this case, a widely respected broker of artwork had paired up with Pak which could have significantly increased prices. If you are interested in learning more about provenance and how it affects NFTs click here. 
Aside from Pak's digital artwork, Archillect, the social media accounts generated by AI also recieves an enormous amount of attention. Elon Musk follows the account on Twitter and has even teased a collaboration. 
The team at NFTexplained.info finds Archillect to be fascinating as it doesn't seemingly require any human intervention. Roughly every ten minutes or so the AI algorithm posts an image it deems popular on its own feed. On Instagram the account has 283K followers and on Twitter the account currently has 2.5 million followers. The AI's ability to keep up with trends is reflected in the posts and the account's many followers show that people enjoy what is uploaded.

The final creation behind Pak is UNDREAM studio. The studio has created mainly motion graphic designs however is expanding its work.
In a tweet from Pak, the artist stated, "…Undream is the house of (pretty much) all commercial projects."
What Is NFT Art?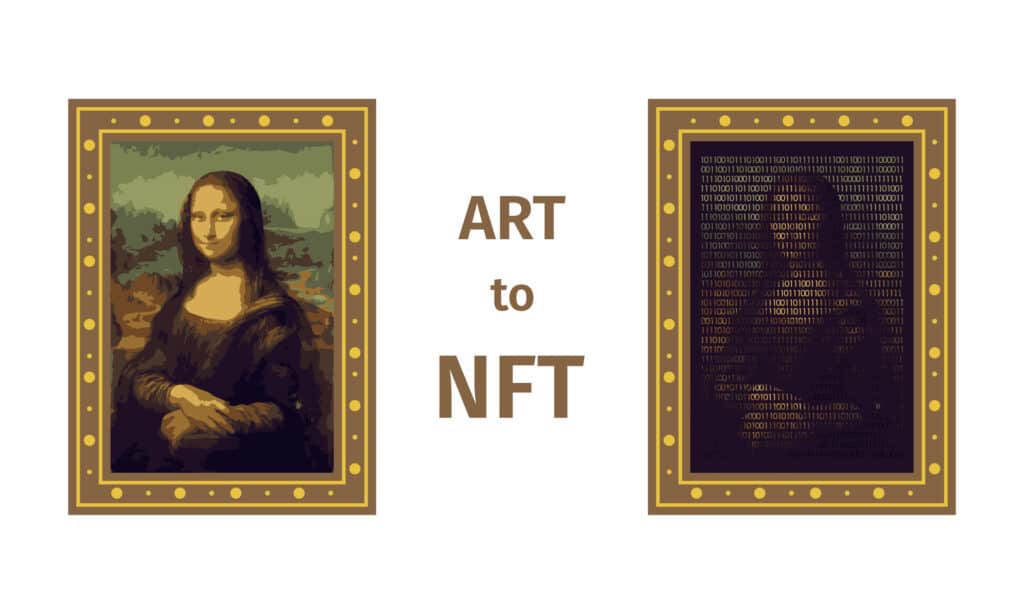 NFTs can be a variety of different digital media and can even include perks like physical items when an NFT is purchased. 3-D graphics and short, animated videos tend to be the most popular NFTs. To understand what NFT art really is, a basic understanding of NFTs is needed.
NFTexplained.info has created an in-depth article explaining exactly what NFTs are and we provide numerous examples; to find that article click here.
In a basic sense NFTs are digital assets that are integrated onto the blockchain which allows the purchaser to have ownership of the digital item. Ownership of digital items has now been made possible because NFTs are stored on the blockchain and verified by all users on the blockchain.
NFT art is an NFT that is considered artwork. It is a digital asset where the purchaser essentially receives a digital receipt proving ownership of the item, in this case artwork. The artwork can take the form of a variety of digital works and is stored in the database of the blockchain. 
Ownership is what allows NFTs to maintain or even increase in value. As with any collectible, people are willing to pay a high price to be the owner regardless of the item being digital. 
Artwork is a concept that can be perceived as numerous things. When artwork becomes an NFT it is tokenized or minted on the blockchain; this means it can't be tampered with and everyone on the blockchain verifies that. The artwork is unique and therefore non-fungible meaning no two NFTs are the same.
What Is The Digital Artist Pak's Instagram? 
The anonymous digital artist Pak doesn't have an instagram pertaining to his work however he does have an Instagram account known as "Archillect" which is an account that uses artificial intelligence to post trending and stimulating artwork. The account can also be found on Twitter, Facebook, and even Pinterest as well as Telegram. 
The Instagram handle is @archillect which can be found here: https://www.instagram.com/archillect/ 
Facebook: https://www.facebook.com/archillect/ 
Twitter: https://twitter.com/archillect 
Pinterest: https://www.pinterest.it/archillect/ 
Telegram: https://t.me/archillect/ 
What Is The Digital Artist Pak's Twitter?
The anonymous artist does have a twitter which mostly pertains to the artwork created. The Twitter handle is @muratpak and which is linked to here: https://twitter.com/muratpak?ref_src=twsrc%5Egoogle%7Ctwcamp%5Eserp%7Ctwgr%5Eauthor 
We hope you are just as excited as we are about NFTs and continue to stay informed at NFTexplained.info. To get the latest news in this rapidly evolving space, follow our team on Instagram & Twitter!