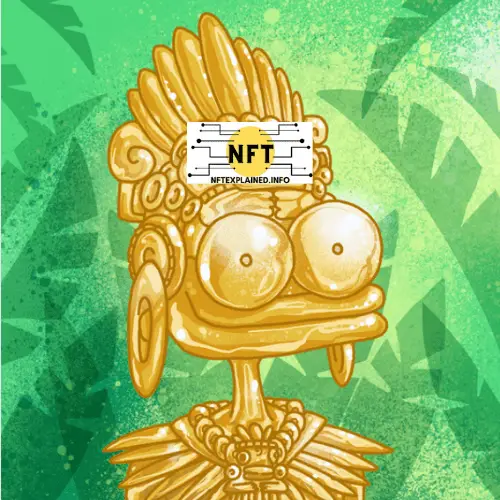 NFTs or non-fungible tokens are unique one-of-one tokens that represent a digital piece; these tokens are encrypted into the blockchain and therefore ownership is verifiable. NFTs can be anything digital – however, a vast majority of the NFT market is art and/or collectables. 
SupDucks are a line of 10,000 unique NFTs; they are primarily 90's themed pop culture, cartoon-like ducks. Built on the Ethereum blockchain, they sold out within 48 hours of the project dropping. The hand drawn features are determined once a SupDuck egg is hatched; this is a few min after a verified transaction. 
If you would like to become an NFT expert, that article can be found here. In the article we breakdown each aspect of the word and provide examples of NFTs – all in a simple manner that is easy to understand. 
Back in 2017, Larva Labs created CryptoPunks which were a line of unique NFTs featuring randomly generated characteristics. The CryptoPunk project has inspired numerous NFT lines and many think CryptoPunks were the spark that caused the NFT market to quickly escalate. Similarly to CryptoPunks, SupDucks are procedurally generated but with a unique difference – character elements are randomly selected from a collection of hand drawn items. 
If you would like to read our CryptoPunk breakdown, that can be found here. In the article, NFTexplained.info discusses the market trends for CryptoPunks, the creators of the project, famous people who own them, and much more. 
SupDucks are a unique line of NFTs that many appreciate because of the artistic, hand drawn look of each SupDuck. The collection is seeing high Ethereum transaction volume and has been within the top 10 collections in terms of volume traded on OpenSea. Days after the initial SupDuck drop, the collection was sitting at number five on OpenSea (in terms of the volume of Ethereum exchanged for SupDucks). 
If you would like to read our in depth guide explaining what OpenSea is and a step by step breakdown as to how to use the NFT marketplace, that can be found here. 
NFTexplained.info will explain what the NFT project SupDucks is, who the creators behind the project are, the cost of purchasing a SupDuck, the features SupDucks have and how SupDucks were created. We will end our article by explaining how they can be purchased. 
Who Created SupDucks?
SupDucks were created by a number of different people with each person taking up a specific role in helping the project reach the market.
SupDucks are built by MegaVoltCorp and the team consists of five people. Franky Aguilar, more commonly known as FrankyNines is a Latin American CryptoArtist and the most widely known founder of the project. Other founders include: @stronkwonk @notanumber @Xiggalo @100xluis (Twitter handles).
NFTexplained.info notes that the creators behind the project haven't shared a lot of personal information to the public. One interesting aspect of the SupDuck NFT project is that many have found the line appealing due to the artistic look each duck has; the rarity each one possesses and the unique hand drawn features help make the project a success. 
The most notable of the five artistic creators who developed the project is Franky Aguilar; he has successfully built several apps that have seen millions of downloads.
When discussing the inspiration for the project, he stated "Some of my Twitter followers are actually the ones that inspired this art project reboot – I did my first original SupDuck NFT mint in 2019 on an iOS app called Editional and the project attracted a significant following. With this 2021 NFT art drop, each SupDuck NFT offers up a funky and dope personality that will hopefully brighten up someone's day. It's time the art world let loose and gets a little silly – That's what this project is all about."
How Much Do SupDucks Cost?
All of the 10,000 SupDucks were originally minted on the SupDucks website and can now be purchased on secondary markets like OpenSea. Immediately after minting, SupDucks ranged in cost from 0.1 to 0.7 ETH. Currently, SupDucks vend for a minimum of 0.21 ETH and SupDucks with scarce features are being sold for hundreds of ETH. 
Within the 5 days from the drop of SupDucks the floor price for one is roughly US $950. The collection has seen roughly US $3.7 million in trading volume. It is no surprise that the collection is in OpenSea's top five, in terms of Ethereum traded, since the drop of the project. 
What Features Do SupDucks Have?

The SupDuck NFT collection has an array of scarce features that contribute to higher prices. Of the 10,000 ducks total, 16 have backgrounds, 18 have skins, 38 have clothes, 38 have hats, 27 have mouths, 27 have eyes, and 10 are Super Ducks. 
How Were SupDucks Created?
The ducks were generated from an algorithm using different features. Each feature was hand drawn by the creators who used iPads, Apple Pencils, and Procreate. The artistic team that created SupDucks consisted of five people. 
Numerous Digital artists have been known to create NFTs using the same range of artistic digital tools. Artists like FEWOCiOUS have used the same tools; if you would like to learn about the artist and his powerful story, click here. 
Mad Dog Jones is another artist who primarily uses the same toolkit. If you would like to learn about him and the unique NFT project he has created using blockchain technology; that can be found here.
How Do I Purchase A SupDuck?
If you are looking to purchase a SupDuck you can do so through a simple process. NFTexplained.info has broken down the steps in a way that is easy to understand.
The process involves three simple steps; firstly, users must establish a digital wallet that interacts with the blockchain. Secondly, users need ETH in their wallet to fund the transaction. Thirdly, buyers need to purchase the item and pay the transaction fee. These NFTs can only be purchased in the secondary market.
The first step in the process is establishing a digital wallet that is able to interact with the Ethereum blockchain. The most commonly used digital wallet is MetaMask because of its simple user interface. This process is quite simple and the NFTexplained.info team has already published an article explaining precisely what the MetaMask wallet is, how it works, and a step by step guide for users. That article can be found here. 
For the purchasing of a SupDuck, Ethereum is required in order to complete the transaction. On MetaMask users have the option to directly purchase ETH using a debit card or can exchange a variety of cryptocurrencies for ETH. It is important to note that a 'gas fee' must be paid or this transaction won't complete – a miner needs to verify the transaction and need to be rewarded for their work. A lot of energy is required; miners don't work for free and the whole process is energy intensive. Users also have the option to purchase ETH from Coinbase as long as the address of the digital wallet is connected, which is also a very simple process.  
If you would like to learn how much energy an NFT consumes; NFTexplained.info has created the perfect article for you. We will break down proof of work and proof of stake consensus algorithms and explain how much energy an NFT built on the Ethereum blockchain uses.
Once the MataMask wallet is connected and enough ETH is in the wallet to purchase and pay for the minting (gas fee) of the NFT, users have the option to purchase and bid. Users also have the option to mint (sell) their own NFTs or resell any NFT they have already purchased. 
If you would like to learn about the largest NFT marketplace, the NFTexplained.info team has created a complete tutorial on OpenSea and we have broken down the marketplace in a way that is easy to understand. 
While in the process, you may find more NFTs that are intriguing to you and provide the opportunity to make a profit by reselling them. Since more users are transacting on the Ethereum network, gas fees tend to be much, much higher at this point in time. The procedure of purchasing an NFT is done through the use of smart contracts; this is computer programming and is what makes the NFT process possible. Smart contracts allow the wallet to interact with the blockchain. Happily, the NFTexplained.info team has created a smart contract article to help you understand exactly how it works and to provide you with some examples.
We hope you are just as excited as we are about NFTs and continue to stay informed at NFTexplained.info. To get the latest news in this rapidly evolving space, follow our team on Instagram & Twitter!