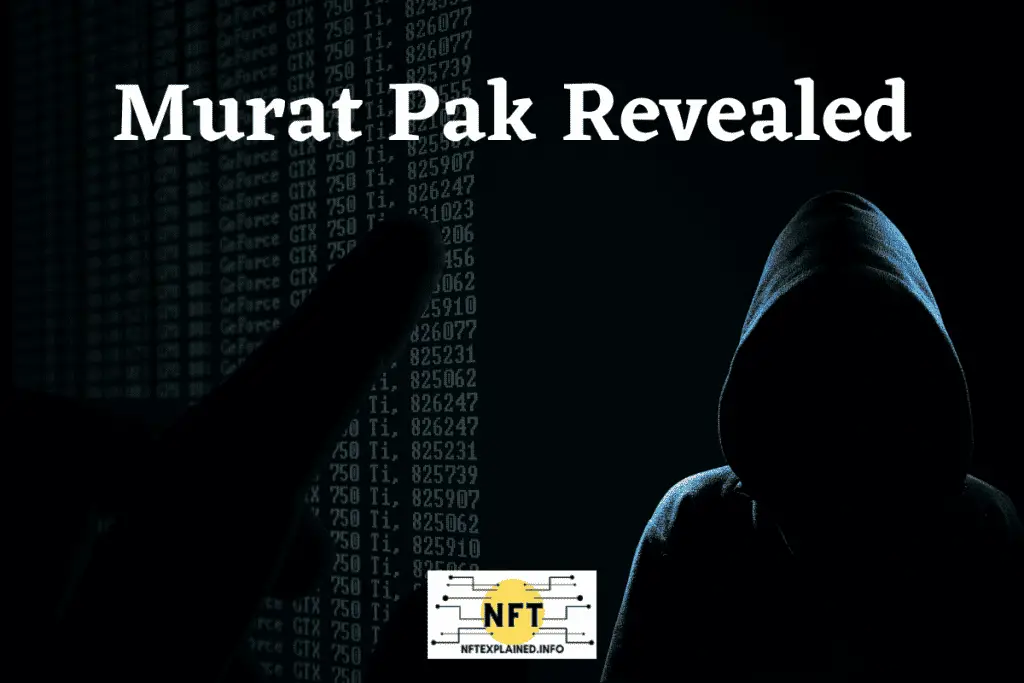 The crypto art realm has experienced a remarkable resurgence, driven by NFT artists selling their artwork for staggering amounts, including a single sale registering over US $69 million. Some digital artists have also witnessed an unprecedented surge in public recognition, courtesy of the NFT phenomenon. 
One digital artist who remains in the spotlight but only with a shadow is Pak. Who is this mysterious artist or group of artists?
Murat Pak, aka Pak or the "The Nothing", is an established digital artist or group of artists who garnered notoriety for selling millions worth of NFTs while remaining completely anonymous. Pak also created Archillect in 2014 which is an AI powered social media account that posts visual work that is likely to trend. 
Pak, an enigmatic digital artist, adopted the pseudonym "The Nothing" on their social media accounts and identifies with the pronouns they/them. With a distinctive profile picture of just a circle, Pak maintains a mysterious persona that adds intrigue to their captivating work.
I first heard about Pak back in 2021 with his three day long auction which was hosted by one of the most prestigious auction houses – Sotheby's. The auction showcased a diverse range of artworks, featuring both unique pieces and open editions. 
While the one-of-one works were exclusive to a single buyer, the open edition art allowed multiple individuals to acquire the tokenized artwork, expanding its accessibility and reach. 
Pak's extensive two-decade experience in digital art culminated in the debut of their highly anticipated NFT collection, "The Fungible". Collaborating with Sotheby's – a renowned institution established in 1744 with assets worth over $2.8 billion – further solidified Pak's position as a trailblazer in the NFT space. 
Charles Stewart, the CEO of Sotheby's stated, "This is an artist who has been producing digital art for decades actually, and we are very excited to bring their work to market…"
Sotheby's entering the NFT space back in 2021 is a huge testament to the breakthrough in technology NFTs – or digital art – bring to the table. The famous auction house holds numerous records regarding item sales and the fact that they were selling digital artwork from an anonymous artist shows how times are changing. 
While Pak's Sotheby's auction put the creator(s) on the map, Pak has also gained notoriety for creating Archillect, an autonomous algorithmically-based social media account which can be found on Twitter, Instagram, Telegram, Facebook and Pinterest. Most notably, the Archillect Twitter account enjoys enormous attention with just under 3 million followers at the time of writing this article. 
I will further cover Archillect in the following sections but will first attempt to assign a net worth to the creator(s).
Pak's Net Worth: Unveiling the Valuation of the Digital Artist
Although Pak remains completely anonymous, purchasers are willing to spend enormous sums of money to collect the creator(s)' work.  
Before I estimate the creator(s)' net worth, I should note that this number is continuously changing and that I am estimating a ballpark based on publicly available information; I am primarily examining Pak's prominent auctions and NFT sales from marketplaces like OpenSea. 
It is challenging to estimate Pak's net worth as it is considered private information; however, it's likely that Pak has a net worth of over half a billion dollars – most of which has been accumulated from digital asset sales. As a general statement, Pak's net worth will only rise with their increased notoriety and popularity. 
Since Pak has garnered so much attention and has partnered with widely respected auction houses, I think Pak possesses the ability to dramatically increase their net worth with the release of more NFTs. There is of course a bear case should Pak's brand become tarnished.  
Pak's debut of The Fungible Collection with Sotheby's in 2021 garnered turnover of $16,825,999 USD – a strong start to their NFT career (some pieces from the collection will be shown below). 
The partnership between the two was interesting as Pak posted a short clip on Twitter which stated, "Global auction houses. This is for you. Want this art piece. Show us all. I'll choose." To which Sotheby's tweeted back: "We are intrigued…" 
The sale featured Open Editions, including fungible cubes that collectors could buy, resulting in different sets of NFTs based on accumulated cubes. Options ranged from A Cube to Thousand Cubes, with collectors receiving separate NFTs corresponding to the number of cubes. For instance, purchasing 26 cubes yielded NFTs labeled Twenty Cubes, Five Cubes, and A Cube. The Open Edition achieved success, selling 23,150 units.
By examining the smart contract for another one of Pak's NFT collections called "The Merge", we can see that the project sold for $91 million. Additionally, in just over three months back in 2022 Pak sold close to $400 million worth of NFTs across primary and secondary sales. Pak has had many other notable sales including a digital piece called "Legend" which sold for 96.8 ETH which equated to roughly $175,801 USD at the time of sale.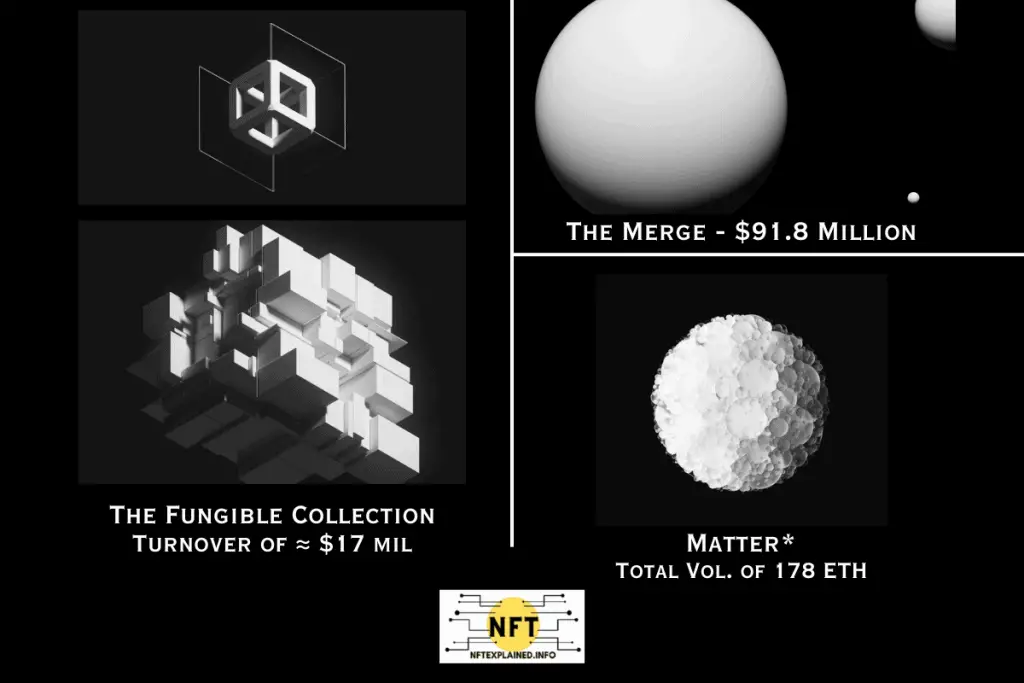 Overall, Pak is widely considered to be the second most known digital artist behind Beeple who became the headline of major news sites with "Everdays: the First 5000 Days". Pak is even rumored to have introduced Beeple to NFTs.
With that, let's examine how Pak is able to create the abstract work appreciated by so many. 
Exploring Pak's Preferred Software: Tools Used by the Digital Artist 
One aspect about Pak is they remain almost completely informationless. While this may help purchasers really look at the art for what it is, little information is known about them. 
The digital artist, Pak, has never come out and publicly stated what software or design tools they use. As a general statement, it is fairly safe to assume Pak uses ray tracing software, one or more 3D design software tools, and a variety of additional software to be able to create their stunning work.
I am making this educated guess based on a variety of factors… primarily that Pak uses the same type of tools as Beeple, who has publicly stated that he uses OTOY's Octane Renderer and Maxon Cinema 4D. As expected, he also uses a few additional software tools for touch up and smaller details (i.e. Adobe Photoshop amung others). 
Decoding the Pseudonym: Unveiling the Meaning behind Murat Pak
On Twitter Pak has stated the pseudonym is made up. Murat stands for purpose, desire, and wish. Pak stands for simple and pure. Together the name stands for aiming/desiring/wishing the simplest/purest. The digital artist also stated 'Murat' has been dropped for some time however it is still in their username for historical purposes.
Exploring Pak's Origins: Unveiling the Artist's Place of Birth
The location where Pak is from is unknown however many people have speculated. While many suggest the artist is from Istanbul, this fact can't be proven. This would make sense as Murat Pak is generally a Turkish name. People have claimed to track his IP address to Istanbul as well as Amerdam. 
Istanbul is a major city in Turkey which makes logical sense as to an explanation for people having traced his IP address to Istanbul. Another explanation for the traditionally Turkish name results in the speculation that Pak is from Amsterdam… would also make sense as the city has a large Turkish population.
Pak does an incredibly good job of hiding their identity and lots of information on the artist is highly speculative. Only general assumptions can be made and until or if the artist ever says where they are from is the only time we will be completely sure of Pak's location. 
Exploring the Multifaceted Work of the Digital Artist – Pak
The established digital artist has created a few platforms which have brought even more attention to his name. These platforms include successful social media accounts, becoming a lead studio designer, an AI algorithm, and a platform for burning NFTs.
Pak is notorious for his NFT work but is also involved with other projects. The creator(s) runs Archillect, an AI-powered social media account designed to have images trend. Pak is also the lead designer of UNDREAM, a creative studio and has developed burn.art, a platform where users receive $ASH for burning NFTs. 
The digital artist's portfolio of NFTs predominantly consists of mesmerizing abstract art. Thus far, Pak has a keen emphasis on geometric shapes, as their creations are visually striking and exceptionally captivating. 
In addition to being popular on social media, Archillect has even garnered attention from widely known individuals like Elon Musk who follows the account and has even teased a collaboration.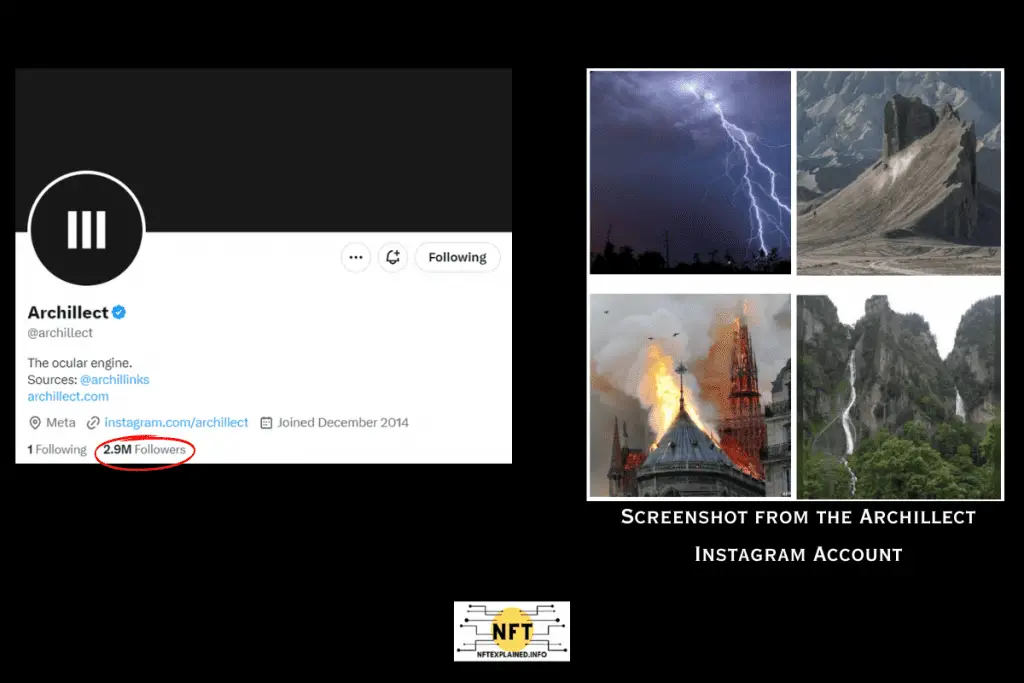 I find Archillect to be fascinating as it seemingly doesn't require any human intervention. Roughly every ten minutes or so the AI algorithm posts an image it deems popular on its own feed. The AI's ability to keep up with trends is reflected in the posts and the account's many followers show that people enjoy what is uploaded.
That being said, Archillect has faced criticism in the past for not crediting photographers or digital artists. In response, Archillect Links was introduced in 2016, tweeting the original links to the works to ensure proper attribution.
Despite the limited availability of information on Pak and their work, UNDREAM studio remains elusive, making it difficult to gather comprehensive details. That being said, UNDREAM has created mainly motion graphic designs however is expanding its work. 
In a tweet from Pak, the artist stated, "…Undream is the house of (pretty much) all commercial projects."
Finally, Pak's most recent creation is burn.art, a platform where users send their NFTs to a burn address in order to receive the $ASH token. It is rumored that the $ASH token is the currency that will be used in order to purchase the creator(s) future NFTs. 
I hope you found this article informative and continue to stay informed with NFT Explained. You can find us on YouTube, Instagram, Twitter & TikTok.
If you found value in our content or wish to support our educational mission, you can collaborate with our partners by utilizing these affiliate links: Purchase a Ledger hardware wallet!