Our team of crypto investors include members who partake in the collection of tangible art; we understand the role provenance plays and the way it affects valuation. In this article we are going to discuss exactly what provenance is, how provenance affects NFTs, how the blockchain uses provenance, and examples of provenance.
What is Provenance?
Provenance can be defined as the history of ownership behind an item starting from the origin. In general, provenances provide documentation about an item like whose hands have touched it which can help verify that an item is authentic.
What is Provenance in NFTs?
Provenance is important to NFTs as it enables you to verify changes in ownership information through the blockchain – it will provide tracking and tracing of digital items. The documentation provides authenticity and source.
This will affect prices on items with people wanting to purchase items coming from or owned by notable people.
If you are interested in becoming an NFT expert click here.
The implications provenance has with blockchain technology will partake in more industries aside from non-fungible tokens and tangible artwork. Having the ability to track the source and the stops along the food chain before you received an item is a valuable resource for numerous reasons. Historically provenance has been incredibly important in the world of fine arts and wine but given the technology of the blockchain, a much wider range of industries will begin to be affected.
Here is an example that people who love organic produce will appreciate. Using provenance systems in commerce like the agricultural industry holds the promise of better informing consumers. Consumers could feel more confident about the item they are purchasing, such as – whether it came from a place that used unethical procedures or how long it took for the product to reach its final destination. If there is a defect in the product, using the blockchain will help companies determine which process along the supply chain negatively affects the product.  
Provenance is a challenging topic to understand, especially given the implications it has on NFTs. For these reasons, we have created this article as we want to further your understanding on the topic and help you better understand the uses of it.  
How Blockchain Solves the Problem of Verifiable Ownership
Tokenization or creating a block on the blockchain for a specific digital asset allows the item to have data containing provenance like the source of origin and who has owned the item previously. Purchasers of NFTs use the blockchain to verify the work is from the actual artist as it is often impossible to tell the difference in physical pieces of work. 
The blockchain has made it possible for artists to create a receipt (documentation) like a stamp for the digital item. This process is (most commonly) built on the Ethereum network which makes it fast and trustworthy while eliminating the need for a middle man. The need for another person to complete the transaction consumes more time and often causes the process to be more expensive (due to fees). 
Blockchain works in providing provenance as the hash created from the origin of the NFT will match up with the hash created on the blocks from that NFT. Since NFTs are built on the blockchain, all changes can be seen and verification is made transparent. 
The blockchain system is considered immutable, meaning nothing can be altered as everything is permanent. The system is irreversible and no changes can be made after an item is tokenized; this makes blockchain extremely challenging to change. 
How Provenance Affects Artwork & Solves Verification Problems
When art is sold in the secondary market, verifying authenticity can be challenging. Provenance solves this problem by providing information about the item's origin and the previous owners of the item.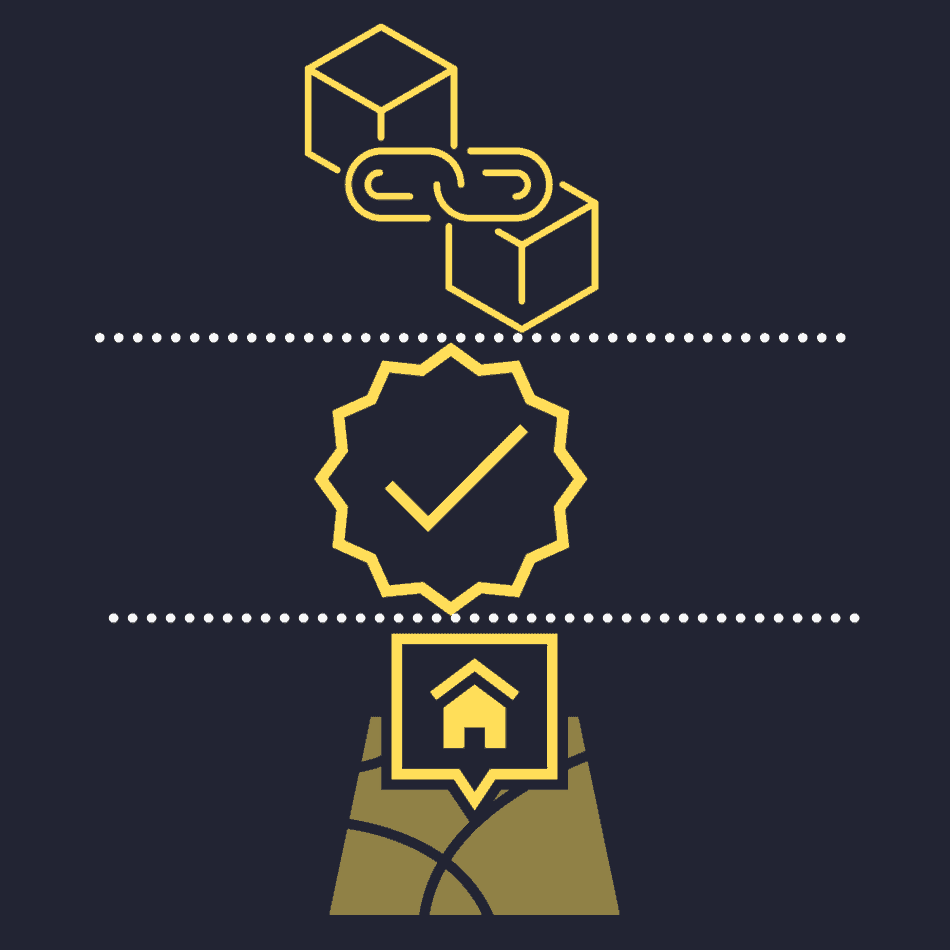 One major problem within the art community is authenticity. It can be challenging to authenticate an item that is being sold in a secondary market. People may spend thousands of dollars for a piece which they think comes from a reputable artist, however, it often ends up as a high end replica. Testing these pieces of art can be challenging and an expensive process. Verifying items from artists who make physical art often calls for an expert on that artist's work to provide a source of verification. 
Provenance provides information about the documentation of an item's source and where it's been. Verifying tangible artwork is a process that may no longer need to be solved from artwork experts but rather from the blocks in the blockchain. 
The challenge is bridging the digital and physical divide. In order to deal with this problem, microchips have been placed on some pieces of physical artwork. These chips are tamper proof as removing them or scratching them off a piece of art will notify the user. A private key is stored in the actual chip itself and the public key is stored on the blockchain where everyone can see it. A link must be registered to the chip as well as to the blockchain for the tracking to actually work. These chips have a range of different implications aside from the ability to track who has had access to it including where it has been. 
Examples of Provenance 
An NFT becoming more valuable because it was owned by Joe Biden
A house previously owned by famous actor Leonardo Dicaprio
A pair of shoes previously worn in a game by Michael Jordan 
A car previously owned by Wayne Gretzky 
A specific painting that was in the White House 
A piece of jewelry worn by Travis Scott 
The first asset ever created in a large market like crypto kitties
The amount of time a piece of artwork takes to be transported 
Where a historical item (Roman shield) has been stored 
Where protein (like ground beef) has been stored before reaching the consumer
Provenance has the ability to increase resale value depending on whose hands the item has touched, even digital hands. It allows purchasers to have a clear understanding of ownership, verifiable authenticity, and more information like the time the item was created. Provenance will affect prices on items with people wanting to purchase items coming from or owned by notable people. 
Tokenization within the art world will become more and more popular as time goes on. The need for art authenticators will decrease as more artwork is linked to the blockchain. Artists will have an easier time selling their work online and they will be able to do this in a verifiable way in which only the consumer and seller (artist) are interacting. 
We hope you are just as excited as we are about NFTs and continue to stay informed at NFTexplained.info. To get the latest news in this rapidly evolving space, follow our team on Instagram & Twitter!